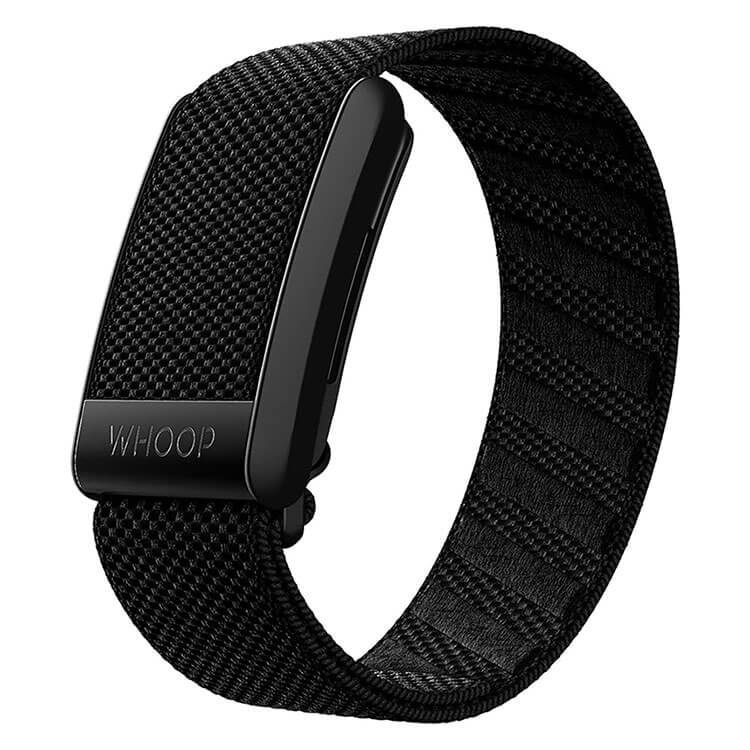 Many of us rely on fitness bands to monitor our body conditions during workouts in our quest for a healthier lifestyle. Among the available options, WHOOP 4.0 emerges as a top contender. But there's more than meets the eye when it comes to its water resistance. So, is Whoop 4.0 waterproof? Let's dive in to find out.
The WHOOP 4.0 Experience: All You Need to Know
Launched as an enhancement to its predecessor, the WHOOP 3.0, the 4.0 version comes with added sensors to provide more comprehensive health data. This smart fitness band was first introduced in 2015 and underwent subsequent upgrades. Its primary function is to precisely capture your daily activities, making it a staple for many athletes.
Is Whoop 4.0 waterproof?
Is Whoop 4.0 Waterproof?" is a question many fitness enthusiasts and athletes have pondered. At the core, Whoop 4.0 holds an IP68 waterproof rating, indicating its ability to withstand water submersion up to a depth of 10 meters (or approximately 33 feet) for a duration of 2 hours. In addition, it boasts dustproof features, ensuring durability in varied environments. However, it's crucial to differentiate between being waterproof and water-resistant.
Although advertised as water-resistant, Whoop 4.0 is designed to endure water encounters but should not remain submerged for over ten minutes. This means that while it can repel some water, it may not remain completely impervious beyond a certain depth or prolonged exposure. In essence, Whoop 4.0 is adept at handling splashes and short immersions. It can resist water up to a depth of 10 meters (approximately 33 feet) but should not be submerged for longer than 10 minutes. Given this, WHOOP 4.0 is safe for activities like swimming, showering, and washing dishes.
Special Features of WHOOP 4.0
Beyond its basic tracking capabilities, WHOOP 4.0 boasts tools like a strain coach, which helps users understand their workout history and set future goals based on previous data. Its sleep analyzer is designed to ensure users get optimal rest. The band's unique algorithm even factors in the menstrual cycle, further personalizing the fitness experience. Interestingly, despite its multitude of features, WHOOP 4.0 offers a minimalist design without a display screen or buttons.
Advanced Health Metrics
WHOOP 4.0 provides metrics such as skin temperature tracking, sleep monitoring, heart rate monitoring, and an SPO2 monitor. Its ability to measure oxygen levels in the blood during sleep ensures consistent and reliable readings. Users can review their SpO2 value on their health monitor every morning, while also benefiting from the device's continuous heart rate monitoring during workouts.
Pricing and Membership
Acquiring the WHOOP 4.0 strap is tied to a membership model. Prices begin at $30 per month, with discounts available for longer commitments, making the strap complimentary with the membership. You can find more details on the official page.
Design and Durability of WHOOP 4.0
WHOOP 4.0 is designed with a small, rectangular plastic casing complemented by an elastic-type strap. This design incorporates sensors and a battery, ensuring efficient functionality.
Care Instructions
If you wear WHOOP 4.0 while showering, it's advisable to remove it afterward, cleaning the strap and sensor with plain or soapy water. Additionally, clean the skin underneath the sensor to ensure optimal performance.
FAQ Section: Whoop 4.0's Water Resistance
What is the water resistance rating for Whoop 4.0?
The Whoop 4.0 is rated IP68 for water resistance. This means it's protected from dust and can be submerged in water up to a depth of 10 meters for a specific duration.
Can I swim with my Whoop 4.0 on?
Yes, you can swim with your Whoop 4.0 on. However, it's recommended not to submerge it deeper than 10 meters and to limit underwater duration to prevent potential damage.
How long can Whoop 4.0 be submerged in water?
Whoop 4.0 is designed to be submerged in water up to a depth of 10 meters for approximately 2 hours. Prolonged submersion beyond this may risk compromising its water resistance.
Are there any special care instructions for Whoop 4.0 when exposed to water?
After exposure to water, especially salt or chlorinated water, it's advised to rinse the Whoop 4.0 with fresh water and then dry it thoroughly to maintain its longevity and performance.
What should I do if my Whoop 4.0 gets wet?
If your Whoop 4.0 gets wet, gently wipe it with a soft cloth, and ensure it's thoroughly dry before charging or prolonged usage. Avoid using heat sources like hairdryers, as it may damage the device.
How does Whoop 4.0's waterproofing compare to other fitness trackers?
Whoop 4.0's IP68 rating is competitive with many top-tier fitness trackers. While specific comparisons depend on individual tracker ratings, the Whoop 4.0 holds its own in terms of water resistance.
Is the Whoop 4.0 strap also waterproof?
Yes, the strap of the Whoop 4.0 is also designed to be water-resistant, complementing the main device's capabilities.
Can I wear my Whoop 4.0 in the shower or sauna?
While the Whoop 4.0 can handle showers, it's advised to avoid extreme heat and steam exposure, like saunas, to ensure the longevity and functionality of the device.
To Summarize the Above
WHOOP 4.0 is a potent fitness tool designed for those serious about tracking their health and performance. Its water-resistant nature makes it suitable for a range of water-related activities, albeit with some limitations. Its unique design, advanced features, and personalized fitness insights make it a standout choice for fitness enthusiasts and athletes alike.