The importance of a mobile connection has transcended convenience to become a quintessential need in today's world. This raises the stakes for mobile service providers, pushing their customer service quality into sharp focus. At the heart of this industry is Lyca Mobile UK, a brand that has made a hallmark out of sterling customer care, tailor-made for its British users.
Why Is Customer Care Crucial for Mobile Service Providers?
In London's bustling streets or the Cotswolds' serene landscapes, one thing remains consistent – the need for reliable mobile connectivity. With the challenges that can arise, from erratic signals to confusing bills, it's imperative for providers to offer a beacon of support. This is where Lyca Mobile customer care in the UK stands out, building trust and ensuring reliability.
Different Avenues to Reach Lyca Mobile Service in the UK
Lyca Mobile UK offers a gamut of channels tailored to the diverse needs of its users:
Main Lyca Mobile Customer Service Number: Direct all general inquiries or technical issues to 322 from your Lyca Mobile phone or 0207 132 0322 from any other device. This lifeline is available 24/7, and skilled representatives are ever-ready to assist.
Sales Number: Considering a shift to Lyca Mobile? Want to delve into their plans? Ring their dedicated sales number at 0207 132 0322. This line welcomes callers Monday to Saturday from 9 am to 8 pm and Sundays from 9 am to 6 pm.
Top-Up Number: Running low on credit? Top up your Lyca Mobile account effortlessly by dialing 321 from your Lyca Mobile handset or 0207 132 0321 from other phones. Accessible 24/7, you can recharge using a debit or credit card without a hitch.
Other International Phone Numbers
Australia: 122 on your LycaMobile Phone or 1300 854 607
Austria: 322 on your LycaMobile Phone or 0123008322
Belgium: 1976 on your LycaMobile Phone or 0800 49 811
Danmark: 3332 on your LycaMobile Phone or +4571303332/+4570145556
France: 322 on your LycaMobile Phone or 01 77 72 23 22
Germany: 322 on your LycaMobile Phone or 069 1200 7322
Ireland: 1923 on your LycaMobile Phone or 01 437 2322
Italia: 40322 on your LycaMobile Phone or 06 45 21 2322
Poland: 322 on your LycaMobile Phone or 729 200 322
Portugal: 265 001 632
USA: 612 on your LycaMobile Phone or 1-866-277-3221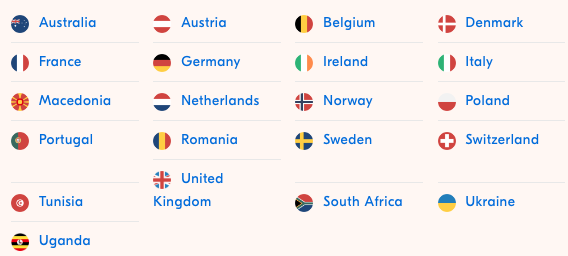 Types of Issues Addressed by Lyca Mobile Customer Care in the UK
Be it the busy streets of Manchester or the serene paths of Lake District; Lyca Mobile UK ensures its wide customer base never feels left out:
Billing and Account Concerns: Misunderstandings can arise, but with the right Lyca Mobile phone assistance, these concerns are resolved with UK-centric solutions.
Technical Troubleshooting: Connectivity issues in Birmingham or handset glitches in Edinburgh? The Lyca Mobile helpline number ensures seamless service across the UK.
Feedback and Complaints: Your voice, whether you're in Cardiff or Belfast, is vital. The dedicated Lyca Mobile complaint number ensures every British voice is heard and valued.
Digital Avenue – Email Support
For those who find comfort in typed words or need to share detailed feedback, Lyca Mobile UK offers email support. Drop a line to [email protected] or look for the mail address in your country, and their team will address your concerns with the same dedication and efficiency.
Other International Email Addresses
If you need help activating your SIM card, the following video might help you. This way, you don't have to call the Lyca Mobile customer service phone.
FAQs: Lyca Mobile Customer Service
What is the official Lyca Mobile customer service phone number?
The official Lyca Mobile customer service phone number is 322 if you're calling from a Lycamobile phone or 0207 132 0322 if you're dialing from any other phone. Representatives on this number can assist with a range of queries and concerns.
Are there alternative methods to contact Lyca Mobile besides phone?
Yes, besides phone, you can contact Lycamobile customer service via email. You can send your queries or concerns to [email protected].  Additionally, depending on the region, they might offer support through their official website's chat feature and social media platforms.
What hours is Lyca Mobile customer service available?
Lycamobile's main customer service number is available 24/7, ensuring that customers can reach out anytime they face an issue. However, the hours might differ for specific services like sales, so it's advisable to check ahead for those specialized lines.
To Summarize the Above
Whether it's the heart of London or the tranquility of Norfolk, Lyca Mobile's commitment to sterling customer service remains undeterred across the UK. Whether you opt to call the Lyca Mobile support phone, use the top-up line, or even send an email, rest assured – Lyca Mobile UK is always ready to connect with you. Reach out, stay informed, and enjoy uninterrupted service!