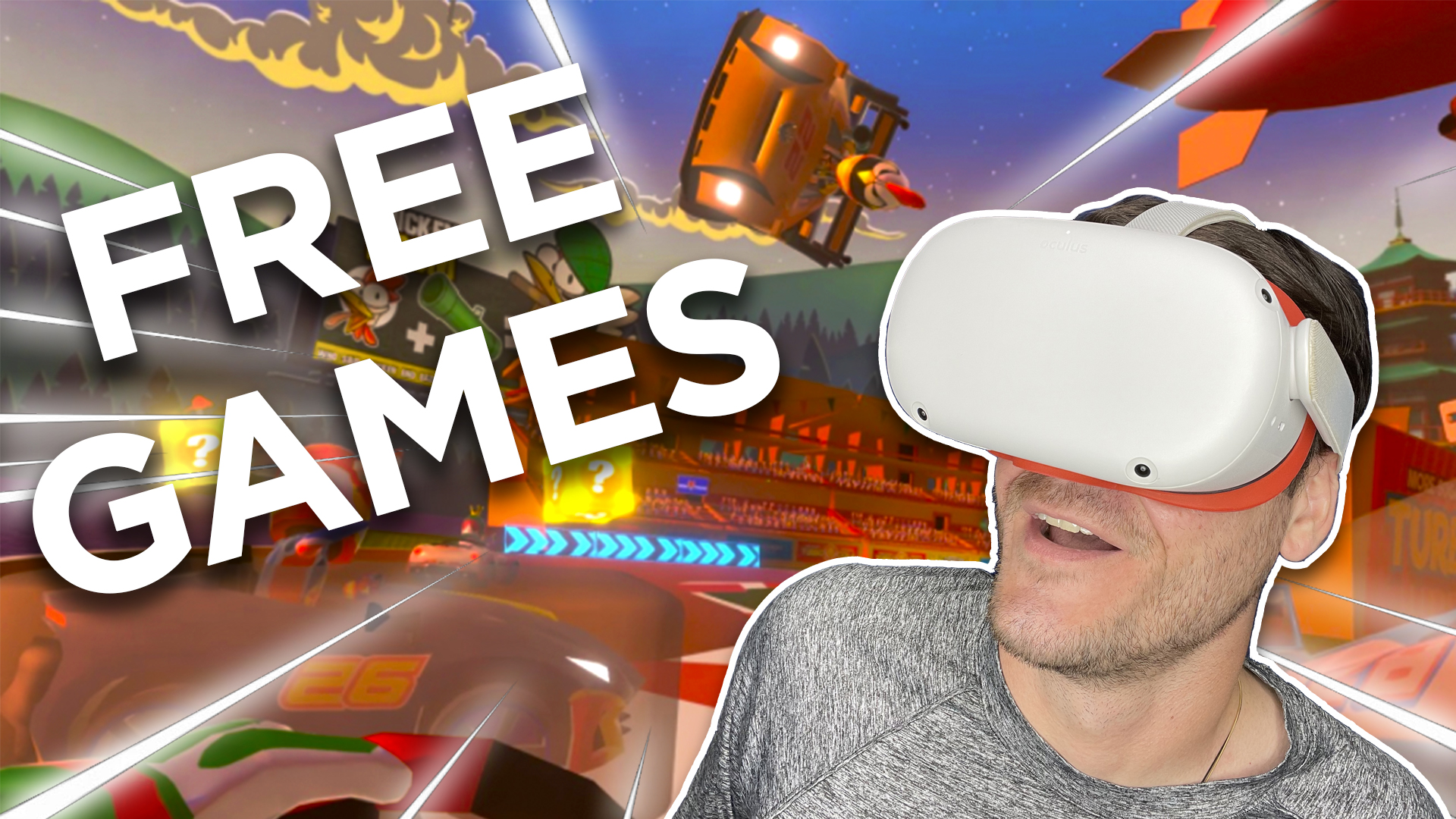 It's natural to wonder if the Oculus Quest 2 comes with the game already installed. It's fine if you want to get the most bang for your buck, so that question is valid.
Virtual reality gaming has slowed in popularity; however, it is still an innovative gaming avenue that manufacturers are interested in.
The Oculus Quest 2 does come with a few free games that are already installed and help with learning the controls and experiencing VR.
It is also possible to download free games from the Oculus Store. Continue reading this post to learn more about the games available on Oculus Quest 2. Oculus Quest 2 system, and how to add more games later on when you've gotten the hang of the controls and want to play something trickier. 
An Overview of Oculus Quest 2 Games That Have Already Been Installed
As previously stated, many games are pre-installed on the Oculus Quest 2.
They offer a wide range of games, from tutorial walkthroughs to music-based strategy games.
The majority of these are demos for full-length games that require payment to continue playing.
Let's delve deeper into each of these games so you can learn more about some of the options you already have on your Oculus Quest 2.
Once you've decided on a game, you can choose one and have as much fun as possible. As a side note, the majority of the pre-installed games are multiplayer, which you can enjoy with friends while deciding whether to purchase or learn how to play on Oculus Quest 2. 
Game Demos: You can play a game demo before purchasing it to see if you like the art, story, or mechanics.
Most Oculus games include a free demo that you can try out.
Applications: There are numerous free applications available, including streaming apps such as YouTube.
Oculus Browser can help you find them.
Epic Roller Coasters: If roller coasters are among your favorite rides, you'll love the VR game that allows you to experience what it's like to ride one.
However, those who are prone to motion sickness should avoid this one. 
Rec Room is a virtual play space with mini-games for many different rooms.
It's a fun way to interact with friends and family while exploring all of the rooms.
Bait! is a free fishing simulator that combines some of the relaxing aspects of fishing with the excitement of reeling in a new catch.
There are four lakes to choose from, each with its own set of fish to discover.
Gorilla Tag: Gorilla Tag is a game in which you can play tag with other players, but instead of using the joystick to move around, you must navigate the environment by moving your arms. It can be difficult to learn at first but climbing through the environment to find out who it is is a great VR experience. 
Oculus App Subscriptions: What Are They?
Although an app subscription isn't entirely free, it does give you access to valuable discounts and free content. For a set fee, users can purchase packages of content that are automatically delivered to their devices. In these bundles, you'll typically find brand-new games and apps, special demos, and discounts. In some cases, users can access all of an app's content by subscribing for a regular, usually monthly, fee.
However, each of these subscriptions has a cost, and depending on which application you choose to subscribe to, the price and quality vary. Purchasing a subscription for the content of a particular developer whose work you like is a great way to save money and stay up to date with what they are producing. 
On Oculus Quest 2, how do you download games?
After exploring the pre-installed options on the Oculus Quest, you'll probably want to research and download additional games and apps.
Using an Oculus store, you can download new apps and games right to your Oculus or even your phone.
New games and apps can be downloaded for the Oculus:
The left Touch controller has a circular button that you should press.

The universal menu will then be launched.

Choose the store from the drop-down menu that appears.

You can find a lot of games and apps on the Store that you like.

When you locate something you like, click on it to view more information about it, including a description. 

The game's price or "Free" are both links.

When you select this option, the game will either start downloading for free or walk you through the purchasing process.
Using your smartphone, download the following games and apps: 
Open and install the Oculus app on your phone.

In the lower right corner of the page, click the Store button.

You can browse the app store for different games and applications to find something you like.

When you find something you like, click on it to reveal its description and other information.

An icon will either say "Free" or the price of the game.

Select this button to be guided through the purchasing process, or to download the game for free. 
If you're having trouble downloading an app or game for the Oculus, look in the "Not installed" section for the content you purchased or downloaded but didn't finish downloading.
There is an option to try downloading this content again. 
Which Paid VR Games Are the Best?
Below is a selection of VR games you can choose from and enjoy. If you have played any game on the list, you can leave a review after reading to guide our readers in making decisions.
Till You Fall
The game Till You Fall is difficult. Additionally, it is very distinctive and attractive.

It has Rogue-style levels and is similar to Dark Souls.

When you try to defeat enemy after enemy, every defeat will help you comprehend the world of video games.

Even though you'll be spending a lot of time in the afterlife, it will be fun.

Numerous classic games have also been updated to support virtual reality.

For instance,

Oculus Quest 2 is more frightful than Resident Evil 4.

The traditional RPG hack-and-slash on the Oculus Quest 2, you can play The

Elder Scrolls V: Skyrim.

There are many fantastic games available. You can look through the store to find a variety of games that will catch your interest. 

The Climb
The Climb is a stunning work of art. The Climb, developed by Crytek, the company behind Far Cry and Crysis, is one of the most stunning VR experiences; it gives users a unique experience that isn't offered anywhere else.
Beyond being a compelling visual experience, The Climb offers more.
Players must precisely grasp their controllers to simulate the feeling of naturally climbing a mountain thanks to the controls. 
Topgolf
Compared to other games, Topgolf takes a more laid-back approach to gaming.

It's a fun VR mini-golf game that you can play alone or with friends.

Topgolf is the most notable and distinctive element in every VR game.

On your golf courses, you can program

YouTube videos

to play as background music.

It is the kind of thing that is only available in VR games.

Summary
On the Oculus Quest 2, a few free games are pre-installed, but you can also find a ton of other free games and applications by surfing the store.
To try out a game before deciding to buy it, many of them also offer free demos.
You can easily search for specific applications, like YouTube, or browse through various game genres by using your phone or the Oculus itself to browse through these games.