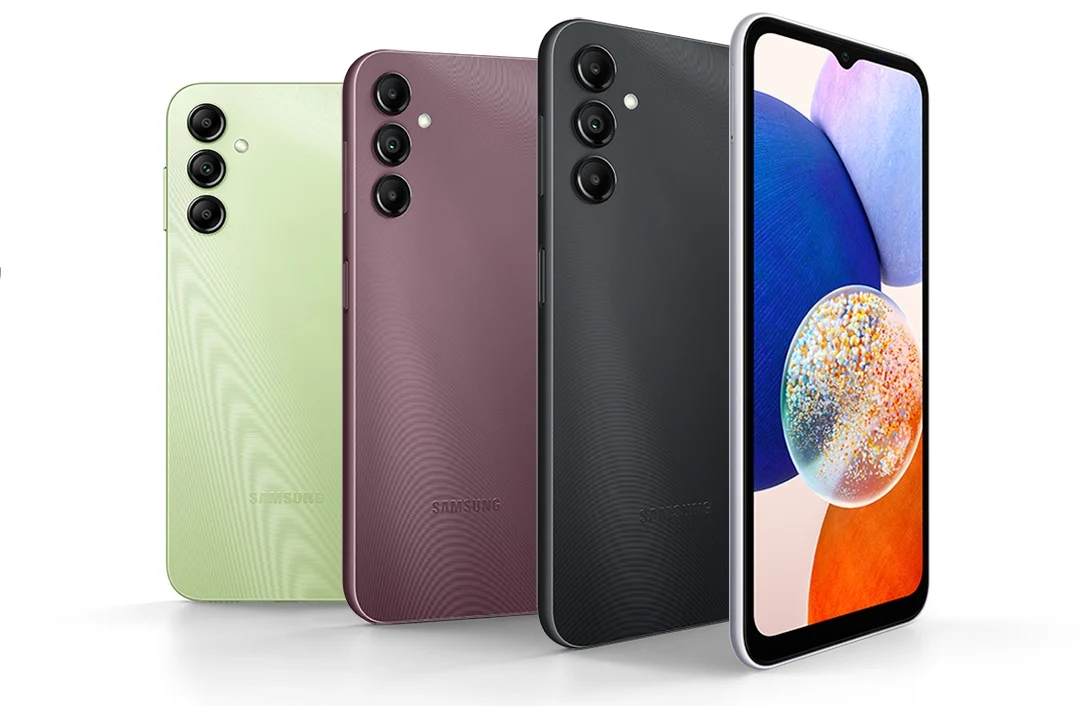 How to take Slow Motion Videos On Samsung Galaxy A14? How to make slow-motion videos in Samsung Galaxy A14? Does Samsung Galaxy A14 5G have slow-motion videos? How to enable Sow motion videos in Samsung A14?
The first thing is what is a slow-motion video and how do you use it on your Samsung Galaxy A14? Well, slow-motion just as the name implies allows us to record a video and then play it back up to 8 times slower than normal.
This Super Slow-mo feature will then play your videos back 32 times slower than normal videos and 4 times slower than videos taken with the super Slow Motion feature.
This may sound amazing right? Well, it's and many phones come with such features built-in. You should know that some devices may not support and in such cases, you will have to download a third-party app to be able to make a slow-motion video.
How to Make Slow Motion Videos on Samsung Galaxy A14
Step 1: From your Samsung home screen, swipe to locate the app drawer.
Step 2: Now select the camera app.
Step 3: When you open the camera, choose Slow motion (Depending on your Galaxy model, tap Mode or swipe across the screen to select Slow motion)
Step 4: You can then select the record icon.
Step 5: You can now start recording and when you are finished choose the Stop icon.
Step 6: You can now edit the section of the video to be in slow motion. You can do so by selecting the quick view box.
Step 7: Now find the video and choose the view icon or Play slow-motion video.
Step 8: Here you can make use of the slides at the bottom of the screen to select the portion of the video you want to be in slow motion. You may need to tap tap the screen or the scissors icon to edit your video.
Step 9: After that, you can select Export or Save.
Take Slow Motion Videos Using Third-Party Apps on Samsung Galaxy A14
If your device does not support slow-motion videos, you can download a third-party app to get the work done. Below are the best slow-motion video apps you can download for your Samsung.
1. Slow Motion Video FX
Slow Motion Video FX is described as one of the best apps for slow-motion video on any android phone. The app allows you to record video in slow motion and also allows you to convert your existing videos to slow motion.
It's pretty simple to use. All you have to do is to download the app, launch it, and then tap on the "Start Slow Motion" to begin.
2. VLC
This is also recommended and many users find it amazing as it allows them to take slow-motion playback of up to 0.25x. VLC is not a new app and many PC users are familiar with it.
3. Slow Motion Camera
This one, in particular, is my favorite, and it's the best for your Samsung device. It even reverses and loop videos which is great for TikTok and Instagram posts.  You can also create a slow-motion video by shooting a new one or importing others from your gallery app.
4. Videoshop – Video Editor
The best part of Videoshop – Video Editor is that it allows you to trim videos, add music, adjust color, create animated titles, record voice-overs, and more. You can also apply slow motion in any videos. Using Videoshop, you can select a part of a clip where you want to apply slow motion.
To apply slow motion on any video, just tap on the "Speed" button and then tap on the "Done" button in the top-right corner.
5. Slow Motion Video Maker
This particular app offers you slow-motion playback at 1/4x and 1/2x speed. you can even shoot a new video using the app or convert existing videos to slow motion on your smartphone. Most people use this to make slow-motion videos for Titok and Instagram stories on the device.
Download on PlayStore
6. Video Speed
This app comes with a simple user interface and also allows you to capture slow-motion videos or convert your existing videos to slow motion on your Samsung. It supports all kinds of videos format such as MP4, AVI, MKV, MOV, WEBM, and many more.
That's all. We hope you enjoy and make slow-motion videos on your Samsung A14 device.
About Samsung Galaxy F13
The Samsung Galaxy A14 5G is a nice-looking budget smartphone that comes with an impressive body design and a great camera setup. The smartphone is blessed with a screen display size of 6.6 inches that has a resolution of 1080 x 2400 pixels, 20:9 ratio (~399 PPI density), and is powered by Android 13, One UI Core 5.
It features an inbuilt memory of 64GB 4GB RAM, 128GB 4GB RAM, and 128GB 6GB RA and has a triple camera consisting of 50 MP  2 MP + 2 MP and a front camera of 13 MP. There is a battery of 5000 mAh that comes with fast charging and the handset has a side-mounted fingerprint scanner for security.