Likee is a great app that you can use to share short videos online. It features a large library of sounds and music and even has a Music Magic filter that applies effects to videos. Likee also has a vast filter collection that gives users the tools needed to speed up and slow down their footage, combine multiple videos into a single clip, and crop videos as well.
Likee has a large community where you can mingle with other creators and discover new videos as well. The best part is that you can share videos on all of your social media accounts.
Best Likee Alternatives
Instagram is just too close to Snapchat. It has similar features and many people that have Snapchat on their phone can also download this as well.  Instagram has plenty of features that make it the Swiss army knife of social media apps. You can make use of the built-in face filters to filter photos and you can also share those photos online.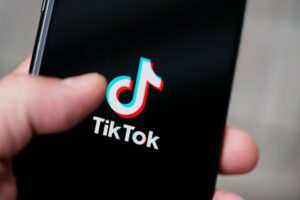 Tiktok is just like another Snapchat in the making. The app is already popular and it comes with amazing features that allow you to create short videos. Users can also enjoy amazing and comedy short videos on the app as well. It has many features that you can use to edit videos with cool sounds and music. You can easily download the app and start building your followers.
Snapchat has already made face filter popular and this is what this Sweet Snap can be used for. It has over 100 million users around the world. Sweep Snapp makes it easy to take selfies and embellish them with unique filters, stickers, and beauty effects.
What B612 does is add beauty effects and filters. This is the app you can use to take photos and turn them into works of art. It features more than 1,500 unique stickers that use facial recognition technology. So you can use it to turn your face into a cute animal or distort it into all shapes and sizes. Just play around with the real-time beauty effects and there are many filters to choose from.
Wickr Me is another nice app that is similar to Snapchat. It has its security features and you don't need a phone number or email address to use the app, and your contacts aren't stored on their servers. It allows users to send and receive encrypted messages, photos, and videos.  You can customize your photos and videos with filters, stickers, and graffiti.
Marco Polo is a messaging Apps that makes texting and video calling fun and easy while integrating social elements to gives you and your friends what you want. One good thing about this app is that it does not sell user data for advertising purposes. If you love your privacy, then give this app a try. Marco allows you to send video messages which the recipient can view at a later time.
To those that love makeup, you should look no further. Snow is the app for you. It has over 200 million users across the globe and it gives you access to thousands of stickers. It has different effects that allow you to highlight special moments of your day, and you can also try new looks with different makeups, and create visually engaging images with its built-in tool. The video editing tool makes everything look more appealing for your social media followers.
This is a nice app that you can use to edit. Many celebrities use the app and this is because it's very easy to use. You can record your video and the app basically does everything for you. Triller's video editing tools also cut and trim videos, add filters, or, à la Snapchat, draw over the videos. Although you can collaborate with your friends to use Triller, it's not a social media platform but you can share your videos on your social media platforms (Facebook, Instagram, and Twitter).
Byte is a nice app that is available for Android and iOS. This TikTok alternative app is built by the creator of Vine and it allows users to edit and share short, looping videos. You can edit the videos you capture off the app or use Byte's camera to shoot 6-second videos. Byte also gives you a content feed from folks you follow and a feed where you can find new content, like TikTok.
Clash is a beta video app developed by former Vine creator Brendon McNerney and digital marketing veteran/USC Professor P.J. Leimgruber. The app allows users to create and share 21-second looping videos in an environment where popular content is surfaced on a For-You Esque page called Now Serving.
Similar to Tiktok, Clash places a strong emphasis on an inclusive community and creators. It does not offer a library of songs and sounds. So you will have to use your own audio. Clash may not be that popular, but it has seen major growth going up to a quarter-million users.
Clas is dedicated to helping Creators succeed and sustain a living by creating content full-time. It also pays creators and is planning to release a system called "DROPS" which allows fans to support and reward the videos and Creators in micro amounts. Clash is available in the USA and Canada and available in iOS while the Android version is on its way.
Funimate is another great application that you can use to create video loops, easily add slow-motion effects, combine multiple videos into a compilation, and many more. Just like TikTok, it has a huge library of music and sounds you can use to create fun lip-syncing videos. It's loaded with more than 20 video effects and you can add text or stickers to your videos quickly. With Funimate, you can collaborate with friends by picking a song and merging the videos into a single clip.
Lomotif brings in some functionality similar to TikTok. It allows you to trim videos, edit in-app, add slow-motion, and do many more. The app comes with a large music and effect library, stickers, emojis, and beauty filters. You can also collaborate with your friends to create videos in the app. Lomotif also comes with Birthday and New Year features that you can use to boost your profile during this occasion.
Cheez is also a popular platform for vlogging, fashion, and comedy. One good thing is that you can earn rewards when your videos get likes, shares, and comments. You can also earn a reward by watching videos and leaving comments as well.  It has video editing tools with everything you need to trim videos, add effects, stickers, and filters. One good thing about Cheez is that you can join challenges, battle other users, post topics, or even take part in the dance-off.
Dubsmash is a bit of its luster when Musical.ly launched, but it has more than 100 million installs. Yes, Dubsmash focuses on fun and engaging lip-sync videos. Like TikTok, Dubsmash is loaded with a large sound library that includes TV and movie quotes. You can even add stickers and text to your videos to make even better and more engaging music videos.
The apps also show videos in categories similar to Snapchat and TikTok, with a news feed section where you can follow any channel that you are interested and there is also a "friends" section that you can watch videos of the people you follow. Further, the app allows you to post videos to your Dubsmash feed, and you can also save videos to your camera roll or share them on the social network.
Vigo Video is a mobile app that you can use to edit videos. The app is similar to Tiktok in the sense that it allows users to share videos up to 15 seconds long. This means you can easily get to the point if you want to show off how to cook, or when singing, dancing, or beauty skills. The app is loaded with tons of filters, including beauty filters you can use to remove blemishes, even out your skin tone, and more.
KWAI  is another social short-form video app that has content across several categories such as lip-sync, blogging, beauty, comedy, prank, magic, and dance. The app also rewards creators. This means the more followers you have, the more you will be rewarded. To keep the creators engaged, KWAI regularly hosts contests and challenges that creators can participate in, making it easy to keep up on viral trends. The game is like Instagram and Snapchat where you can share stories for up to 48 hours.
Firework has similar features to TikTok but focuses more on creating high-quality videos rather than getting followers. So even if you don't have large followers, the app can still make you famous. It has video editing tools that you can use to trim, crop, add background music and edit your videos.
Firework also has weekly video challenges with great rewards. So if you are following the latest viral trends and creating high-quality videos, you will stand the chance of winning a cash prize.
VideoShow allows users to record and edit videos up to one minute in length.  It has lots of music options available in-app with millions of videos from other creators to draw inspiration.  Although some of the features are not like Tiktok, it allows users to edit videos that they can share on social networks.
Video Star allows you to create fun and engaging music videos using its large library of popular songs. You can even add slow-motion effects, play the entire video in reverse, and add other cool effects. One of its good features is that it has some of the effects that make TikTok so powerful, like green screen, cloning, and more
MuStar is a nice Snapchat alternative that you should give a try. It has a large collection of songs. The video effect is similar and it has a nice user interface that makes it easier to find videos and use its features.
YouTube is not really an app for creating videos, but it's a creative source for consumers of that content. Youtube has tons of compilation videos with TikTok, Vine, Snapchat, so viewers can check out the latest trends. Creators can make money on the app via ads.
22. Chingari: The best India-based
Chingari is a new Indian alternative" to Snapchat. The app is completely free and it allows users to view or upload short videos on the platform. One good thing about the app is that it's available in multiple languages, including English, Hindi, Bangla, Gujarati, Marathi, Kannada, Punjabi, Malayalam, Tamil, and Telugu.
With Jumprope you don't need any editing experience. It helps you to create professional and engaging recipes, beauty tutorials, and fitness routines. It also allows you to share videos across multiple platforms, including the up-and-coming social platform. Jumprope may not come with special effects but it's easy to use.
Facebook is the king of short videos. It allows you to upload and share videos as well. Facebook has a section for video content where you can easily manage your stuff. To begin, you can create your own page. You can make more money on the platform if you have many followers.
Zoomerang is not really a platform for viewing a video, but one of the best short video editors for Instagram, TikTok, Facebook, and more. It comes with neat tricks and effects. It has over 100 effects and there is an option for ad-free editing and some extra features.
Here you have the best Snapchat alternative. So if you don't like Snapchat, you can pick one app or even two from this list and give it a try.