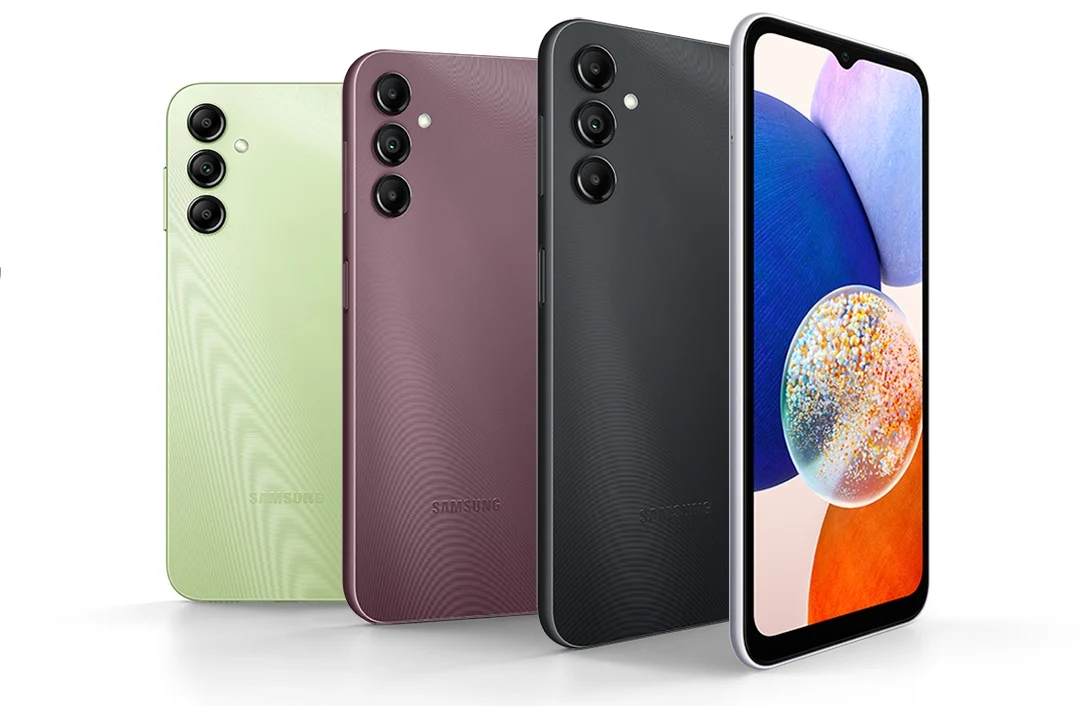 How to turn off voicemail on Samsung Galaxy A14 5G? how to delete voicemail on Samsung A14? Turn off Voicemail on Samsung?
In this post, we will be showing you the easy way you can use to turn off voicemail on your Samsung A14 device so that no one will be able to leave you a message when they cant reach you. You should know that voicemail is mostly controlled by mobile carriers, which means in most cases you will need to contact your carrier's support team to help you disable voicemail on your device. Nevertheless, you can also do it yourself by disabling Call Forwarding on your Samsung A14. However, this may not affect some voicemails on all networks.
How to Turn Off Voicemail on Samsung A14 5G
Turn Off Voicemail Via Code
Step 1: Open your Phone Dialler icon.
Step 2: Here you will need to dial some special code that will help you to disable voicemail on your device.
Step 3: Just enter your carrier's code. You can easily get this code from your carrier's official website. Below is some popular carrier code.
Verizon: (800) 922-0204.
Sprint: *2
AT&T: 611
T-Mobile: 611
Telus: 611
Vodafone: 191
Docomo: 151
Step 4: After dialing the code, wait for it to connect. You may be asked to select a language voicemail PIN, an account password, and/or other credentials.
Step 5: When you are connected, just ask that you want the support to disable your voicemail service. Once they confirm that your voicemail service has been disabled, you can now hang up.
2. Disable Call Forwarding on Your Samsung A14 5G
Step 1: Select the Voice Call which is the phone icon.
Step 2: Then press the menu icon
Step 3: Tap on Settings.
Step 4: Tap on the Supplementary Services.
Step 5: Tap Call Forwarding.
Step 6: Tap Voice Call.
Step 7: Tap on the Always Forward call to.
Step 8: Finally select Disable.
Step 9: Done. You can now press the home button to return back to your home screen.
3. Fill Up Your Mailbox
Step 1: Put your Samsung device into Airplane mode or turn it off.
Step 2: Now dial your own number from another phone. You can use your friend's phone or online services like Google voice to make the call.
Step 3: Leave yourselves a message. You don't have to say much just say something that will take a few seconds.
Step 4: Hang up and repeat the process again. Continue repeating it until the mailbox is filled mostly with 20 messages or 30 messages.
How to Remove Voicemail icon from your Samsung A14
To remove your voicemail icon on your device, simply go to Settings > Applications > Phone and tap on Clear Data and Clear Cache. Now turn off your phone and turn it on again after 10 seconds and the voicemail icon will disappear.
About Samsung Galaxy A14
The Samsung Galaxy A14 5G is a nice-looking budget smartphone that comes with an impressive body design and a great camera setup. The smartphone is blessed with a screen display size of 6.6 inches that has a resolution of 1080 x 2400 pixels, 20:9 ratio (~399 PPI density), and is powered by Android 13, One UI Core 5.
It features an inbuilt memory of 64GB 4GB RAM, 128GB 4GB RAM, and 128GB 6GB RA and has a triple camera consisting of 50 MP  2 MP + 2 MP and a front camera of 13 MP. There is a battery of 5000 mAh that comes with fast charging and the handset has a side-mounted fingerprint scanner for security.