How to screen record on Samsung Galaxy M13? Screen record on Samsung M13? How to take a screen record on Samsung M13? How to enable screen recording on Samsung Galaxy 13?
Recording the screen of your Samsung Galaxy can be fun.  It can also be useful in tutorials and show loved ones how to perform certain tasks on their device. So you have every reason to learn how to make a screen recording on your Samsung Galaxy M13.
The most exciting things are that after the screen recording, you can post it on titok, YouTube, and other social media Apps. Have you seen a similar screen recording video before? I have seen it and it looks amazing and interesting. Especially when making a video call with your loved ones and recording it.
Well, we will go into detail and show you how to make a video recording of your Samsung M13.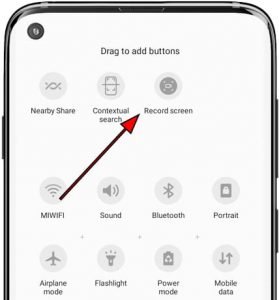 Method 1: Record video using Game Launcher
Step 1: Click on "Menu" on the home screen of the Samsung Galaxy M13.
Step 2: Now move to "Advanced functions" and access by pressing with one touch.
Step 3: Again, move to "Advanced functions" and access by pressing with one touch.
Step 4: Here click on "Games"
Step 5: Next is click on "Game Launcher"
Step 6: Now, you have to activate Game Launcher by pressing on the switch to turn it blue.
Step 7: Finally, the Game launcher is activated on your Samsung M13, just go to the home screen of your Samsung and click on its icon.
Step 8: Click on the context menu, the three dots, and then Add Application.
Step 9: Here you should add the Application you want to record.
Step 10: In this step, you will have a menu appear at the bottom that symbolizes the App which shows its compatibility with the Game.
Step 12: Now you can tap on the Gear icon and then click on Record.
Step 13: Here you will have the option to choose to record the source audio or your audio.
Step 14: Press on Record.
Step 15: Done. To stop recording, display the notification menu and click on "Stop recording". After that, all the screen recordings will be saved on the Samsung Gallery app.
About Samsung Galaxy M13
The Samsung Galaxy M13 is a budget and a nice smartphone that comes with a display screen size of 6.6 inches, 105.2 cm2 (~82.7% screen-to-body ratio) under PLS LCD, 90Hz with a resolution of 720 x 1600 pixels, 20:9 ratio (~266 PPI density). The smartphone also packs an Exynos 850 (8nm) chipset with an inbuilt memory of 64GB 4GB RAM, 128GB 4GB RAM and runs on Android 12 OS. There is 50 MP + 5 MP + 2 MP triple rear cameras and 8 MP front camera.