for those that don't know, the Huawei FRP Tool is a life-saving tool that you can use to Bypass FRP Gmail account from any Huawei, Honor, Tablet phones. This is the only way to get out of Google account after you have reset your Huawei phone.
Yes, this is the best way to remove the Google account and get access to your phone again. Below in this article, we will be showing you how to get the tool and the process to unlock your phone.
All you need to proceed is to download the program on your computer, connect your phone via USB cable, check if the Huawei phone is connected or not, and then proceed by tapping on Reset FRP to FRP Bypass google account from your Huawei or Honor phones.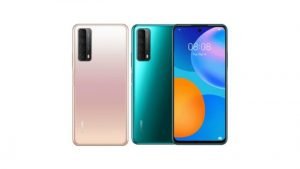 The process is not that hard and you can do it even if you are not a tech geek. Just as mentioned above, by installing the Huawei FRP Unlock Tool, you will be able to get back your device again.
Disclaimer: Techyloud will not be responsible if you are trying to bypass FRP on a stolen phone
Requirements
Huawei FRP Tool Easy Remove Accounts.rar
Windows 7 / Windows 8 / Windows 8.1 / Windows 10
Download: Link 
Password: huaweiflash.com (Credit: huaweiflash.com)
Huawei USB Driver: Download Link
Step 1: Download FRP Tool on your PC and click on the HuaweiFrpTool.exe
Step 2: Now reboot your Huawei or Honor phone using the power button to recovery mode (Hold the power button and Volume up button for some minutes)
Step 3: Now connect your device to your computer using the USB cable.
Step 4: Here click on Read Info to check if the Huawei or Honor phone is connected or not.
Step 5: Tap on Reset FRP to FRP Google account from your Huawei, Honor, or your tablet phone.
Congrats, the Huawei FRP Tool has helped you to remove the FRP lock from your Huawei and Honor phones.