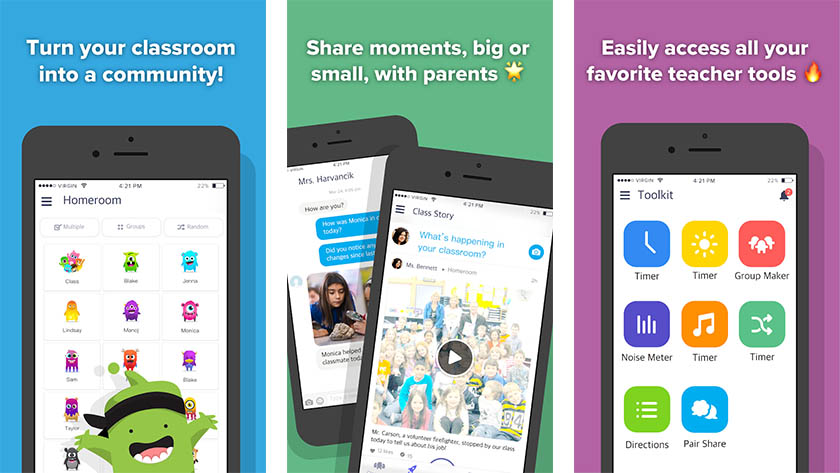 In this article, you'll find apps that support kids in developing a range of social skills, from learning to read facial expressions and developing empathy. And you'll also find executive function apps to help kids with time management, organization, and task initiation. These are just a few of the many great educational resources available to support kids with learning and attention issues.
Emotional intelligence apps and games
It can be difficult for students to understand and cope with their emotions. Emotional intelligence is the ability to identify, understand, and manage emotions. This collection of apps and games can help students with everything from anger management to meditation.
Some skills that are necessary for emotional intelligence are the ability to identify emotions, discriminate among different feelings, and label them appropriately. These apps and games can help students develop these skills.
Some of the best emotional intelligence apps and games are:
Anger Management: This app helps students to understand the anger and manage it in healthy ways.

Emotion Identification: This game helps students to identify different emotions and label them correctly.

Meditation: This app helps students to relax and focus their thoughts.
These apps and games can help students develop important emotional intelligence skills.
Best apps and sites for improving executive function
Executive function skills are important for academic success and productivity in life. Many people struggle with these skills, but technology can help. The following apps and websites can be helpful for students of all ages who want to improve their executive function skills. 
One app that can be helpful is Evernote. It allows users to create notes, lists, and reminders. This can be helpful for students who need to keep track of assignments or remember deadlines.

Wunderlist. It helps users manage tasks and create to-do lists. This can be helpful for students who need help staying organized and keeping track of what they need to do.

A website that can be helpful for executive function skills is Quizlet. It helps users create flashcards and quizzes to help them remember information. This can be helpful for students who need to study for exams or memorize vocabulary words. 
Social skills apps for kids with special needs
There are many different types of apps and websites that can help kids with special needs improve their social skills. Social and emotional learning is an important part of leading a healthy and fulfilling life, and these tools can help students learn more about emotions, communication, and relationships. By reading stories, practicing meditation, or learning about body language, kids can benefit from using these resources to express themselves and interact with others in a more positive way.
Avokiddo Emotions. This app is designed to help kids understand and express their emotions. With over 30 activities, kids can learn to identify and label emotions, practice emotional regulation, and develop coping strategies. The activities are based on principles of cognitive-behavioral therapy and are appropriate for kids aged 3-8.

Daniel Tiger's Grr-ific Feelings. Designed for kids ages 3-8, Daniel Tiger's Grr-ificificfic Feelings is an app that helps kids understand and manage their emotions. It features the popular character from the PBS show Daniel Tiger's Neighborhood and includes games, activities, and songs that teach kids about identifying and expressing feelings, coping with frustration and anger and more.

Peek-a-Zoo. This app is designed to help kids with special needs learn to identify emotions by looking at facial expressions. It features a variety of animals making different faces, and kids can choose to hear the name of the emotion or read it themselves. The app also includes a guessing game and activities to help kids practice identifying emotions in others.
Best assistive technology for reading in the classroom
The more students read, the greater their chances of learning new ways to construct sentences and express ideas when writing college papers. By reading frequently, students can gain a deeper understanding of how language works and how to use it effectively in their own writing.
There are many software programs and websites available that can help people with dyslexia or other reading difficulties, as well as those who have physical limitations such as sight problems or blindness. These tools can also be useful for students who need some extra help in improving their reading fluency or comprehension. Some of the resources on this list include screen readers and text-to-speech tools, as well as libraries of texts that can make reading accessible for people of all abilities.
Bookshare. With over 700,000 titles available, Bookshare is the world's largest library of digital books for people with reading barriers. Since its inception, Bookshare has helped thousands of people with blindness, low vision, dyslexia, cerebral palsy, and other reading barriers achieve their literacy goals. 

Read&Write. These tools assist with everything from reading and writing to organization and time management. By using the Read&Write app, students can have text read aloud to them, highlighted in a color of their choice, or magnified for easy viewing. Similarly, the app's dictation feature allows students to speak their thoughts and have them converted into typed text. There are many tools and applications which serve as essay writing help. There are many tools and applications which serve as

essay writing help

.

News2you. News2you is the perfect way to keep kids engaged in current events! With powerful symbols and voice narration, weekly news is made accessible and engaging for all learners. Whether struggling readers or English Language Learners, News2you provides a great opportunity for kids to get involved in what's going on in the world around them. By connecting local, national, and global issues, News2you helps kids see how everything is connected – an essential skill for success in our increasingly interconnected world.
Overall, there are many different apps and software programs available that can help kids with a variety of needs in the classroom. Whether it's helping them to improve their reading skills or teaching them about emotions and managing stress, there is likely a tool out there that can make learning more accessible and fun for all students.