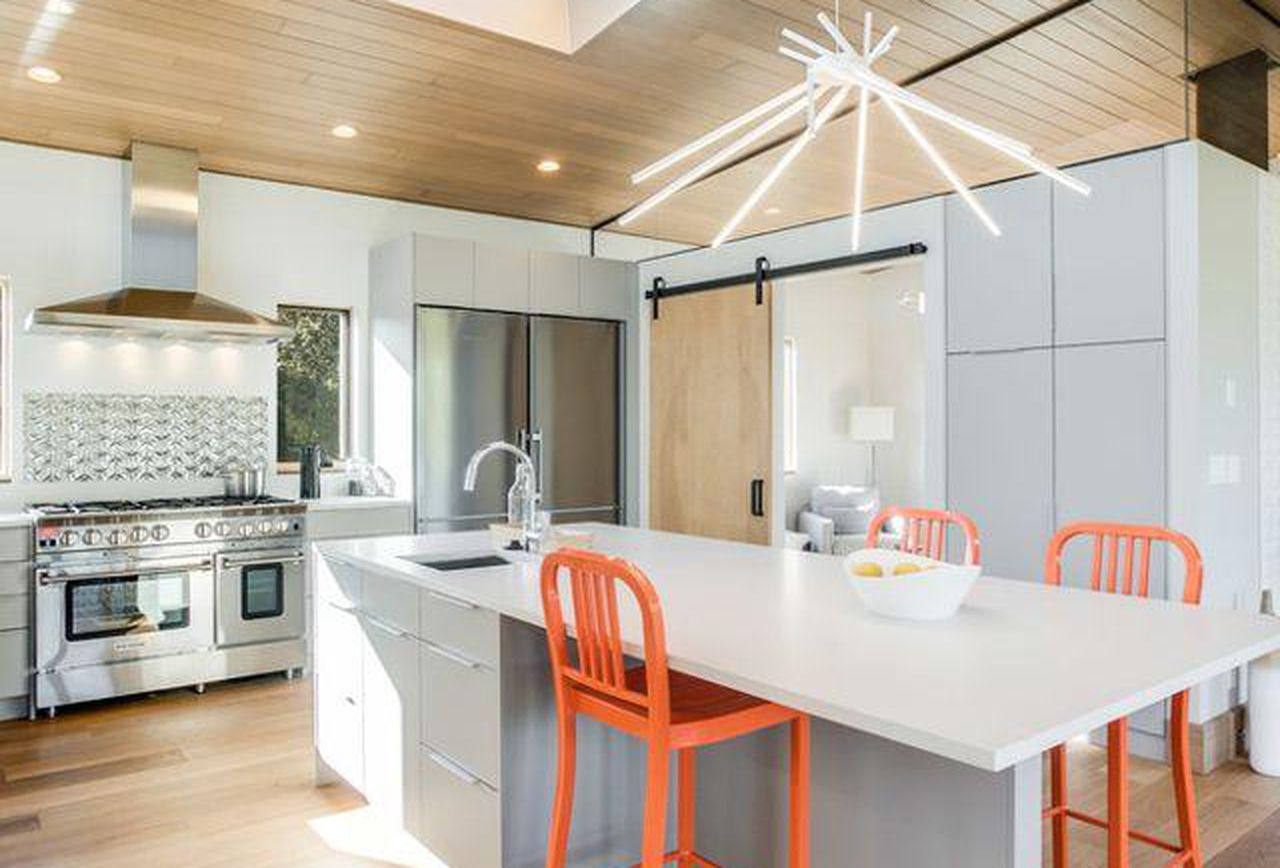 If you don't like the looks on your kitchen, then it's time to renovate it. You will need to design your Kitchen and bring back the beauty of it's once again. Below, we will be showing you the best App to design Kitchen for iPad and iPhone. This method of kitchen design will not only save you some money but will also save your time as well.
Best Kitchen Apps For iPad And iPhone
Related:
Adobe Color Capture comes with an advanced color recognition technology. It's one thing next to our life. You can use the App to take pictures of anything that inspire you and it will help you to recognize the color combination and it can also put a color scheme together.
This App is also capable of bringing together pattern as well, helping you to come up with a neat design for your kitchen. It provides tons of typography options which will help you to put together some neat design for your kitchen.
Pinterest will help you to get a neat kitchen design idea. All have you to do is to download the App from iTunes to your iPad or iPhone, make use of the search bar for "kitchen design". This will provide you with thousands of ideas and results to get started. One thing that is so much love about Pinterest is that there are always new ideas appearing because the content is community-run.
Users can add their new idea that will inspire you even more. So no matter the kind of design you want for your kitchen, there will always be an idea to pick from Pinterest. Whenever you find an idea you'll love to tap from, just pin it to a board on your profile, so that you can always look back for it again.
Any idea you see on Pinterest come with material list and instructions on how to accomplish it. Instead of bringing contractor and designer for your Kitchen renovation, Pinterest will save you the money and time. You can do it by yourself with the right idea.
Planner 5D is an excellent tool for your Kitchen design renovation project. The App is next in our list because it can put together whole-home designs. You can bring a 2D or 3D environment together to start planning your kitchen design. The App has a catalog of thousands of different products and items that will help you to get started on the kitchen layout. Once you are done with the project, you can also share your kitchen design with friends and family or to designers and contractors.
Kitchen Planner 3D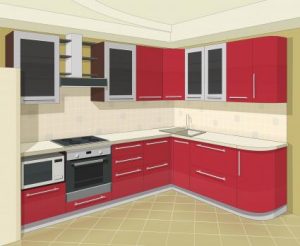 This, however, is one of the best apps to layout a floor plan and rough idea of what you want your kitchen to look like. It makes it easy for your kitchen plan with a footage square, allowing you to place countertops and appliances around that space to get a rough draft of your kitchen before you can proceed. There's also an option to apply colors and textures! and once you are done, you can also share your plan with friends and family.
Houzz is a great kitchen design Apps for iPad. It shows you a realistic idea of what your kitchen design project will look like when it's complete. This is because it has a massive database of over 16 thousands and high-resolution objects and image. You can choose an image by Room Types and Styles and you can also place them in your 3D space to get an idea of how your kitchen project and appliances will look like.
Whenever you are ready to start the project, Houzz will let you purchase those products from the Ideabook, or they will get you a contractor or designer to help you out.
YouTube
YouTube is an excellent platform to generate ideas for your kitchen design project. There are thousands of people who have uploaded their kitchen design ideas to YouTube, allowing you to see what works and what does not work. While on YouTube looking for an idea, you should jot down ideas that will help you to start up your kitchen project.
Instagram
Even celebrities and other hundreds of thousands of people share their kitchen design and the interior ideas on Instagram almost every day to entertain their fans and followers. You can use Instagram to see many ideas on how to renovate your kitchen. Although there's no option to save photos, you can copy and save the URL on your notebook, so you can use it to check back again. Far from that, there are other thirds party Apps on Google PlayStore that will help you to save photos on Instagram.
Homestyler
Homestyler made our last list because it brings out the Design & Decorating Ideas you need to visualize how appliances and other decorations will fit your kitchen before you buy them. This, however, is an excellent way to renovate your kitchen and brings back the real design you can ever imagine. The App is available for iOS for free and it's also available for Android as well. Download it on your iPad or iPhone.
Wrapped Up:
These are the best Kitchen Design Apps for iPad and iPhone. Pinterest is our favorite and the Kitchen Planner 3D will be perfect for those who want to start with a floor plan, while the last one will be best if you want to buy appliances and decoration for your kitchen.